Processing
Our processing business grew out of our knowledge as seed growers and our willingness to work with our customers to meet their needs. We offer processing services for a variety of vegetable species and grains.
Our processing services include:
Receiving
Drying
Scalping
Conditioning
Decortication
Sizing
Treatment
Packaging
Storage
Shipment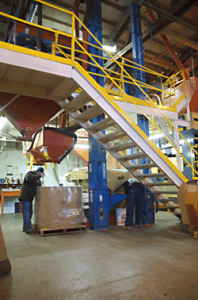 Our entire plant is clean and well organized for efficiency.

We ship in a wide variety of standard containers to suit
our customers' requirements.